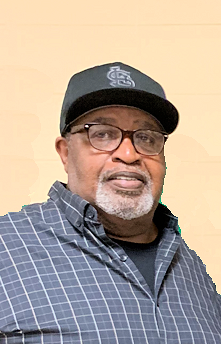 Obituary of Theodis Maltbia
Theodis (Ted) Maltbia, Sr., 71-year-old resident of New Madrid, MO, departed this life Sunday, September 6, 2020 at Southeast Hospital in Cape Girardeau, MO. He was born November 11, 1948 in New Madrid to the late Collis Maltbia and Renet George. Ted served in the United States Navy. Ted worked brief stints with his father at Collis Maltbia Farms, Noranda Aluminum, before becoming member of The Plumber & Pipefitter Union #562 where he retired. Ted was a Deacon at Mt. Olive Missionary Baptist Church and enjoyed and appreciated his church family. He was a third-degree Mason of St. James Lodge #26. Ted was very active in politics for his community and was active on the state and national level. Ted enjoyed teaching and coaching youth sports, working in the yard, and was especially proud of; and loved spending time with his grandchildren. On August 28, 1971, Theodis married Patricia Prichett in Poplar Bluff, MO. who survives of the home. Also surviving are his children, Lisa Prichett of Columbia, MO, Darrick (Angelette) Prichett of Jefferson City, MO, Theodis "Tony" (Ronda) Maltbia, Jr. of St. Louis, MO, and Marlon (Roshell) Maltbia of New Madrid, MO.; three surviving sisters, Dorothy Ross of New Madrid, Jeanette (Harry) Proctor of Peoria, IL, Yvonne (Randy) Maltbia of Detroit, MI, and Pearlean Griffin of Toledo, OH; and his only surviving brother, Richard "Chuck" Williams of New Madrid; and eight surviving grandchildren; Theodis Maltbia III, Lela Prichett, Austin Maltbia, Jay Maltbia, Kaia Pritchett, Darrick Prichett Jr., Jordan Maltbia, and Marlon Maltbia, Jr. In addition to his parents, Ted was preceded in death by his grandmother, Virgie Nelson, who raised him, step-mother, Martha Maltbia; two brothers, Collis Maltbia, Jr. and Charles Williams, and four sisters, Cozette Abdul-Kareem, Shirlene Williams, Earlean Brown, and Linda Brooks. Visitation will be Saturday, September 12, 2020 at 10:00 a.m. at Mt. Olive Missionary Baptist Church of New Madrid. Funeral Services will follow at 12:00 p.m. with Officiating Pastor Reverend Robert Anderson and Eulogy by Reverend Leotis Atkins. Burial will be in the Evergreen Cemetery.
Share Your Memory of
Theodis
About Us:
Our service does not end with the ceremony, we continue to help you and your family with the many details that will arise. It is our desire to help relieve as much stress as possible during the funeral process.
Our Location:
Edwards Funeral Home, Inc.
606 Walnut
Doniphan, Missouri 63935
Phone: 573-996-2121
Fax: 573-996-2225
Email: edwardsfuneralhome@yahoo.com