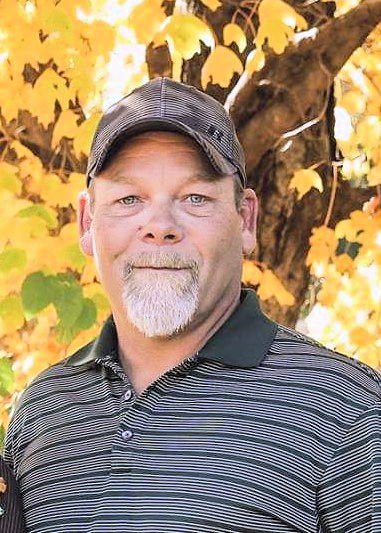 Obituary of Denny Walters
Dennis William Walters was born and died in Doniphan, MO. His birthday was August 9, 1970 and left too soon on November 16, 2019 at the age of just 49 years old.
On August 2, 2003, Denny and Cathe (Ficke) got married, a true love fueled by a strong friendship.
His Dad, Dennis Walters, and grandparents, Bill & Earnestine Walters, went before him. His mother Linda (James) Morgan survives.
Blessed with and proud of four sons, all survive: Michael (Ali) Kujath of Wymore, NE. Troy Walters of Wamego, KS. Clayton and Tanner Walters of Doniphan, MO.
A sister, Denise (Chad) Matthews and her children survive: Cody (Brittnay) Walters, Daniel (Brianna) Matthews, Wyatt (Kaitlin) Matthews. Other nieces and nephews: Shaylee (Brandon) Patterson. Ethan and Kirstynn Fann. Special friends and other family, known as "Uncle Denny" to so many. Also surviving are his own uncles, aunts, great-nieces and nephews, and tons of cousins. He came from a big family and made friends easy.
Denny grew up working hard at a young age but that's where he learned the value of family and earning an honest day's dollar. His education came mostly in the form of experience. He always had a job from working in the woods with his Dad or at a sawmill and was quite the timber cutter, that's why he went by "The Lumberjack". He was also a farmhand and a mechanic. He worked on vehicles at different garages and out of his own shop. Denny was such a fair, experienced mechanic that people trusted his work and sought out his mechanical advice. He knew a little bit about everything and could fix anything.
When he wasn't working, you can bet whatever he was doing was with his friends and family. That man was good at everything including kneeboarding, golf, pitching horseshoes, bowling, playing pool, fishing, and rabbit & turkey hunting. He had big plants for his rabbit dogs. Hunting, especially Deer Season was a prime time. He was known to quit jobs if it was going to interfere with not getting to camp for Deer Season. Other than his family he loved drag racing the most! Denny loved racing his 1979 Ford Pickup turned drag truck. He also was proud of his dad's '65 Ford Mustang. Big, smoky burnouts was a favorite!
A legacy that touched so many lives. The greatest guy ever unless you crossed him or his family. Truly a provider and a protector. He was a wise, strong man that loved his family. Denny Walters, a respected man that will live in our hearts forever.
Visitation will be Thursday, November 21, 2019 from 5:00 to 8:00 p.m. in the Edwards Funeral Home Chapel.
Share Your Memory of
Denny
About Us:
Our service does not end with the ceremony, we continue to help you and your family with the many details that will arise. It is our desire to help relieve as much stress as possible during the funeral process.
Our Location:
Edwards Funeral Home, Inc.
606 Walnut
Doniphan, Missouri 63935
Phone: 573-996-2121
Fax: 573-996-2225
Email: edwardsfuneralhome@yahoo.com