Recommend Betty's obituary to your friends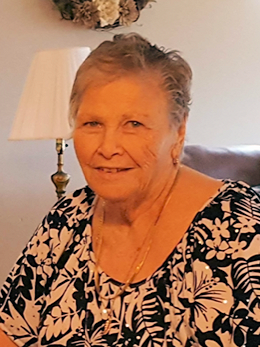 Obituary of Betty Melba Brooks
Betty Melba Brooks, 84-year-old resident of Doniphan, MO, departed this life Saturday, November 9, 2019. Betty was born April 7, 1935 to the late Sheb and Lillian (Roam) Joplin in Grandin, MO.
On April 15, 1950, Betty married Carl Ray Brooks in Pocahontas, AR. He preceded her in death on April 4, 2019.
Surviving are her children, Carl Dean "Sonny" (Vickie) Brooks, Sandra (Ronnie) Decker, and Cheryl (Jr.) Schrimsher, all of Doniphan; six grandchildren, Heather (Scott) French, Stephanie (Jeff) Lindsey, Dana (Jerry) Hollon, Amanda Brooks, Bud (Jami) Decker, and Chera (Ricky) Dean; nine great-grandchildren, Emma, Nathan, Hannah, Gavan, Derek, Jacob, Taylor, Carley, and Lane; and five great-great-grandchildren, Jayden, Braelyn, Jacelynn, Laikynn, and Malia. Also surviving are two siblings, Gene Joplin and Billie Haynes,
In addition to her parents and husband, she was also preceded in death by two sisters, Marie Coonce and Virginia Hancock, and two brothers, John Joplin and Pooge Joplin.
A graveside service for Mrs. Brooks is planned for 12:00 noon Wednesday, November 13, 2019 at Macedonia Cemetery with Jim Kelly officiating.