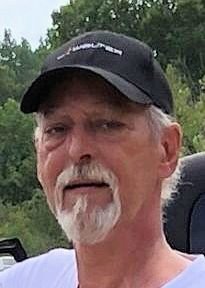 Obituary of Allen Lane Beale
Allen Lane Beale, 53 year old resident of Doniphan, MO departed this life Monday, May 27, 2019 at his residence. Allen was born December 15, 1965 in Moline, IL to the late LaVerne Allen and Patricia Sue Patterson Beale. He was President of Current River Die Sinking, a founding member and former Lt. with the Current River Volunteer Fire Department, and a member of the West Point Pentecostal Church.
On May 16, 1998 he was married to Shann Marie Kight, who survives. Also surviving is one sister, Stephanie (Terry) Pittman of Doniphan, MO; brothers, Donald Lee Beale of Doniphan, MO; Clifton Lee (Erin) Hall of Highlands Ranch, CO; his step-mother Debbie Beale of Doniphan, MO; nieces and nephews Jared, Derek, Sierra, Ethan, Haley, Hayden, Aliyah, Tabitha, Shayna, Brycen; and his two dogs Chang and Charsi; special sister Rebecca Lynn Kight (Terry) of Westville, IL; and special brother Shawn Lee Kight of Doniphan, MO.
Visitation for Allen will be held Friday, May 31, 2019 from 5-8 PM in the Edwards Funeral Home Chapel. Funeral services will be held Saturday, June 1, 2019 at 10:00 AM in the Edwards Funeral Home Chapel with Bro. Chuck Carr officiating. Burial will be in the Doniphan Cemetery.