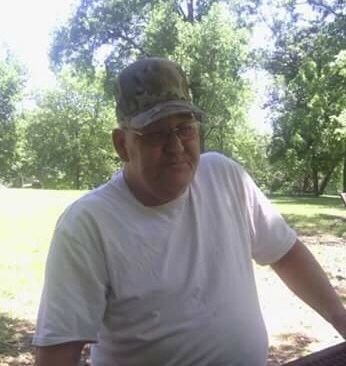 Obituary of Thomas Sappington Sr.
Thomas Wayne Sappington Sr., 62, of Grandin, Missouri, died Saturday, July 21, 2018, at the Poplar Bluff Regional Medical Center.
Mr. Sappington, son of James and Doris Maxine (Cromwell) Sappington, was born October 28, 1955, in Norfolk, VA. He was an over the road truck driver and enjoyed watching Westerns, spending time with his grandchildren and playing music with his brothers. Mr. Sappington was a member of the Trail of Tears Church.
On July 1, 1978, he married Bonnie Epperson in Grandin and she survives. They just recently celebrated their 40th anniversary.
Also surviving are two sons: Thomas (Amber) Sappington Jr. of Doniphan & Timothy Sappington of Grandin; two sisters Vinita Sappington of Ozark, MO & Sarah Mercer of Sullivan, MO; five brothers Robert (Karla) Sappington of Naylor, Nathan (Melinda) Sappington of Seymour, MO, Mike Sappington of Sullivan, Doyle (Lee) Sappington of Poplar Bluff and David (Mickey) Sappington of Blue Springs, MO; seven grandchildren Harley, Dalton, Bentley, Addison, Zeke, Jazalyn, and Kylan, and several neices and nephews.
Visitation will begin at 11:00 a.m. Wednesday morning, July 25, 2018, at the Edwards Funeral Home in Doniphan. Graveside services will follow at 1:00 p.m. at the Grandin City Cemetery.