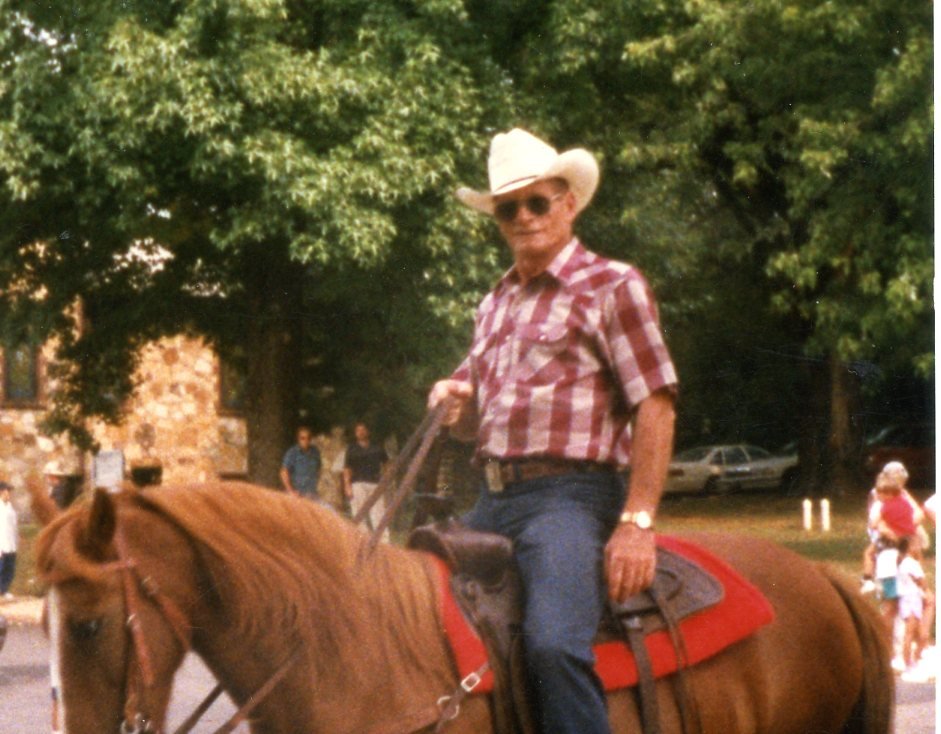 In Memory of
C. H. Pippin
1928 - 2017
Obituary of C. H. Pippin
Mr. C. H. Pippin, 89, of Doniphan, Missouri, died Thursday, December 21, 2017, at Poplar Bluff Regional Medical Center in Poplar Bluff, Missouri.
Mr. Pippin, son of Henry and Eula (Carson) Pippin, was born October 3, 1928, in Calm, Missouri. He had been employed with General Motors in the Parts Division, and was also a mechanic on forklifts. For a period of time, he and Mrs. Pippin owned and operated several service stations in the St. Charles, Missouri, area. And they regularly attended monthly meetings of the U. A. W. Retiree Council at Poplar Bluff where they met and remained friends with many individuals. Mr. Pippin was a former president and announcer at the Ripley County Saddle Club, served on the Soil and Water Board and was a member and Elder of the Doniphan Church of Christ. In his free time, he enjoyed hunting, fishing, camping and woodworking. Mr. Pippin was a veteran of the U. S. Army and proudly served his country during the Korean War.
On April 5, 1952, he was married to Beverly Smithson in Pocahontas, Arkansas, and she survives.
Also surviving are 3 sons: Donald (Nancy) Pippin of Philo, Illinois, Michael Pippin of Doniphan and C. Lane Pippin of Dallas, Texas; 1 daughter, Cindi (Mike) Thompson of Wentzville, Missouri; 3 sisters, Glee Freeman, Helen Pigg and Shelbia McGonigal, all of Doniphan; 6 grandchildren, Amy, Alexa, Liz, Ashley, Chad and Brice; and 3 great-grandchildren, Laney, MacKenzie and Connor.
He was preceded in death by his parents, 1 brother, Bob Pippin and 1 grandson, Seth.
Visitation will be held Friday evening, December 22, 2017, from 6 – 8 p.m. at the Edwards Funeral Home in Doniphan. The funeral service will take place at 2:00 p.m. Saturday afternoon, December 23, 2017, at the Doniphan Church of Christ with Brother Steve Sanders officiating. Burial will follow in the Doniphan City Cemetery.
Share Your Memory of
C. H.
About Us:
Our service does not end with the ceremony, we continue to help you and your family with the many details that will arise. It is our desire to help relieve as much stress as possible during the funeral process.
Our Location:
Edwards Funeral Home, Inc.
606 Walnut
Doniphan, Missouri 63935
Phone: 573-996-2121
Fax: 573-996-2225
Email: edwardsfuneralhome@yahoo.com