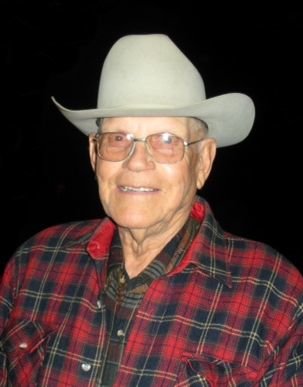 In Memory of
Lavell Mobley
1932 - 2017
Obituary of Lavell Mobley
Earl Lavell Mobley, 85, of Fairdealing, Missouri, departed this life Monday, August 7, 2017, at the Poplar Bluff Regional Medical Center in Poplar Bluff, Missouri.
Mr. Mobley, son of Elvis and Bethel (Dobbs) Mobley, was born March 9, 1932, in Oxly, Missouri. He had been a self-employed farmer. Mr. Mobley had also served as a Met Life Insurance agent and at one time had been employed as a salesman for Harris Chevrolet in Doniphan. Additionally he had worked for the University of Missouri in the Small Farms Association.
Mr. Mobley had been a pillar in the community promoting farming and soil conversation. He was the first president of the Ripley County Saddle Club, first president of the Ripley County Fair Board, a past president of the Ripley County Livestock Producers Association and had also served as a sales manager of the association, a member of the board of directors of the Ripley County Soil Conservation and the Agricultural Stabilization Conservation Service and was a member of the board of directors of the Missouri Farm Credit Association. He enjoyed raising cattle and had proudly produced registered polled Herefords for over 40 years. Mr. Mobley honorably served in the U. S. Navy.
On February 20, 1953, he was married to Ella Mell Lehenbaur at Bethany Church in Doniphan. She preceded him in death on May 11, 2017.
He was also preceded in death by his parents and 2 brothers, Don Mobley and Jack Mobley.
Surviving are 4 children: David (Melanie) Mobley and Brian (Patsy) Mobley, both of Doniphan, Deborah (David) Knight of Fairdealing and Lisa Mobley of Rogersville, Missouri; 4 grandchildren, Michael Knight, Kevin Knight, Christopher Mobley and Elizabeth Mobley; and 2 great-grandchildren, Alex and Evan Knight; 3 sisters, Elva Braschler of Murphysboro, Tennessee, Helen (Wayne) Bell of Annadale, Virginia and Jane (Wendell) Holland of Flintstone, Georgia; and 6 brothers, Bill (Connie) Mobley of North Port, Alabama, Jim (Shary) Mobley of Lake Jackson, Texas, Larry (CheChe) Mobley of South Carolina, Dick (Becky) Mobley of Prairie Hill, Texas, Glenn (Mary) Mobley of Oxly and Ed (Jane) Mobley of Doniphan.
Visitation will begin at noon Friday, August 11, 2017, at the Edwards Funeral Home in Doniphan. The funeral service will follow at 2:00 p.m. in the funeral home chapel with Brother Dan Craig officiating. Burial will be in the Bethany Cemetery.
Memorials may be made to the: Ripley County Fair/Livestock Division.
About Us:
Our service does not end with the ceremony, we continue to help you and your family with the many details that will arise. It is our desire to help relieve as much stress as possible during the funeral process.
Our Location:
Edwards Funeral Home, Inc.
606 Walnut
Doniphan, Missouri 63935
Phone: 573-996-2121
Fax: 573-996-2225
Email: edwardsfuneralhome@yahoo.com