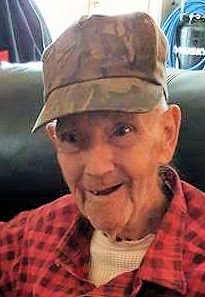 In Memory of
Thomas Swigart
Obituary of Thomas Swigart
Thomas Swigart, 83, of Grandin, Missouri, passed away Sunday, July 23, 2017, at his residence.
ThomasMr. Swigart, son of Lindell and Bonnie (Roam) Swigert, was born July 17, 1934, in Grandin. He was a supervisor at Vitronics Manufacturing in Doniphan, Missouri, and had also been employed in construction. Mr. Swigart liked to hunt, fish and go to yard sales and he also enjoyed taking care of his flowers. He was a veteran of the U. S. Army and served his country during the Korean War. Mr. Swigart was of the Baptist faith.
Surviving are his children: Pete Swigart and Sherry Swigart (Michael) Cambron, both of Grandin; 3 grandchildren, David Swigert, Eric Cambron and Melissa Cambron (John) Pyles; and 1 great-grandchild, Mariah Pyles.
He was preceded in death by his parents and 1 brother, Bill Swigert.
A graveside service will be held Wednesday morning, July 26, 2017, at 10:00 a.m. at the Grandin Cemetery in Grandin.
About Us:
Our service does not end with the ceremony, we continue to help you and your family with the many details that will arise. It is our desire to help relieve as much stress as possible during the funeral process.
Our Location:
Edwards Funeral Home, Inc.
606 Walnut
Doniphan, Missouri 63935
Phone: 573-996-2121
Fax: 573-996-2225
Email: edwardsfuneralhome@yahoo.com