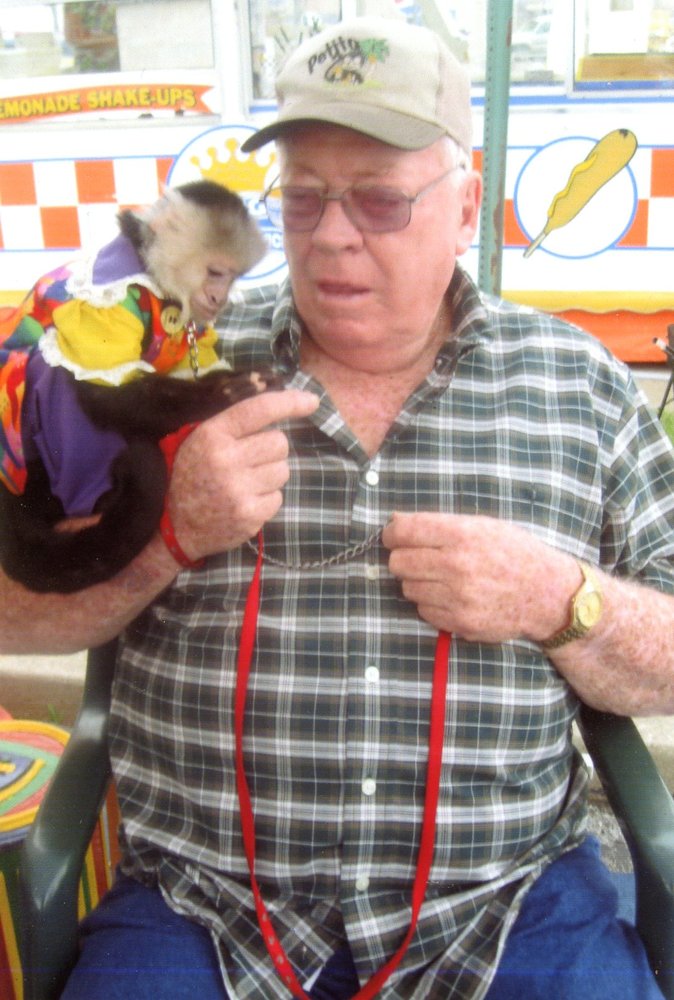 In Memory of
Kenneth "Harold" Payne
1929 - 2017
Obituary of Kenneth Payne
Kenneth "Harold" Payne, 87, of Doniphan, Missouri, died Friday, July 21, 2017, at the Current River Nursing Center in Doniphan.
Mr. Payne, son of Roy and Lorene (Fagan) Payne, was born August 6, 1929, in Doniphan. He had been a machinest. Mr. Payne was a horseman and animal trainer and loved all animals. He also enjoyed playing the guitar and singing and was a talented artist, particularly of cartoon drawings. Mr. Payne and his wife founded the FUN TIME SHOWS, a carnival entertainment that was an amusing attraction for scores of families for many years.
On August 6, 1949, he was married to Lorene Morgan at Pocahontas, Arkansas, and she survives.
Also surviving are 2 children: Kenny (and Mary Jane) Payne and Patsy (and Brian) Mobley, both of Doniphan; 9 grandchildren, Clint, Tammy, Brad, Roy, Angie, Bunkie, Dale, Kelly and Dana; 14 great-grandchildren; And 1 great-great grandson.
He was preceded in death by his parents and 2 sons, Roger Payne and Gary Payne.
Visitation will start at noon, Sunday, July 23, 2017, at the Edwards Funeral Home in Doniphan. The funeral service will follow at 2:00 p.m. in the funeral home chapel with Brother Lial Holland officiating. Burial will be in the Doniphan City Cemetery.
About Us:
Our service does not end with the ceremony, we continue to help you and your family with the many details that will arise. It is our desire to help relieve as much stress as possible during the funeral process.
Our Location:
Edwards Funeral Home, Inc.
606 Walnut
Doniphan, Missouri 63935
Phone: 573-996-2121
Fax: 573-996-2225
Email: edwardsfuneralhome@yahoo.com