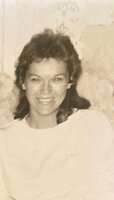 Clara Mae McDonald
Clara Mae McDonald, 78, of Doniphan, MO, departed this life Monday, February 28, 2022 at Poplar Bluff Regional Medical Center in Poplar Bluff, MO. She was born August 26, 1943 in Anutt, MO to Lee Mont and Sylvia Marie (Garrison) Fitzgerald.
Clara had worked as a CNA at Current River Nursing Center. She loved spending time with her family and liked to relax with a good book.
On September 13, 1963, Clara married Walter McDonald in Doniphan, MO. He survives. Also surviving are her children, Tracy Crews of Doniphan and Andrew McDonald of Poplar Bluff, MO; brothers, James (Sandee) Fitzgerald of Bement, Il and Leslie Fitzgerald of Doniphan; sisters-in-law, Juanita Fitzgerald of Doniphan, Sandy Fitzgerald of Salem, MO, and Charolette Fitzgerald of Salem, MO; grandchildren, Matt, Levi, Logan, Seth, Ashley, Caitlin, and Reilly; and six great-grandchildren. Also surviving are numerous nieces and nephews.
Clara was preceded by her parents; brothers, Max, Glenn, Leonard, Marion, Jerry, and Robert; sisters, Lula Gibbs, Ellen Wells, and Helen Huffman.
Visitation will be Friday, March 4, 2022 in the Edwards Funeral Home Chapel from 5:00 to 8:00 p.m. Interment will be in Salem, MO on Saturday, March 12, 2022.