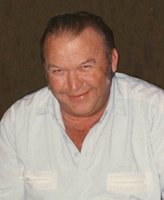 Dannie Ray Emmons
Dannie Ray Emmons, 79, of Doniphan, Missouri, died Monday evening, November 19, 2018, at the John J. Pershing VA Medical Center in Poplar Bluff, Missouri.
Mr. Emmons, son of the late Dan and Muriel (Rainbolt) Emmons, was born September 16, 1939, in rural Ripley County, Missouri. He was a veteran of the U. S. Army and had served during the Vietnam war.
Surviving are 3 daughters: Angela of Doniphan, Kimberly of Louisiana, and Danette of Cleveland, Texas; 1 son, Billy of Cleveland, Texas; 1 brother, Cliff Emmons of Doniphan; and several grand and great-grandchildren.
A graveside service will take place Saturday morning, November 24, 2018, at 11:00 a.m. at the Belleview Cemetery in rural Doniphan.