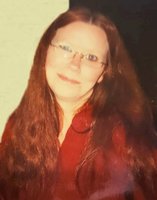 Debra Scallion
Debbie was born May 6, 1959 in Lilbourn, MO to Fred and Jewel Scallion. She passed on November 17, 2018 in Doniphan, MO.
Debbie was preceded in death by her parents, Fred and Jewel; 5 brothers: Joe, Dave, Larry, Chuck, and Freddie, 3 grandchildren: Shannon, April and David, and 1 great grandchild.
Debbie is survived by 3 daughters: Sonja, Amanda, and Bobbie Joe, and 1 son William; 4 brothers: Chris, Kenny, Mark and Don; 5 Sisters: Mona, Kathy, Margie, Polly and Karen; and the loves of her life, 13 grandchildren and 3 great grandchildren. Debbie also leaves behind numerous nieces, nephews, cousins and friends that mourn her passing.
A visitation will be held today, November 19, 2018,from 1 – 3:00 p.m. at the Edwards Funeral Home in Doniphan.