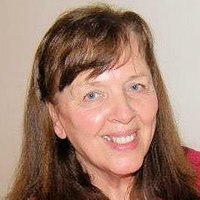 Sandra Jane Kennon
Sandra Jane Kennon, 65, of Doniphan, MO departed this life Tuesday, April 3, 2018 at her home in Doniphan, MO. Sandra was born September 19, 1952 to William D. and Georgia Faye (Hunt) Kennon.
Sandra's passions were her faith in the Roman Catholic Church, her family and teaching young children . She taught second grade at Doniphan Elementary School for 37 years and was honored as Doniphan's Teacher of the Year. She also taught youth religion classes at St. Benedict Church for over 40 years and, as a Black Belt, taught martial arts for many years.
Sandra was also a member of the Retired Teacher's Association, Tuesday Reading Club, Fiction Club and served for many years on the St. Benedict Parish Council.
She was preceded in death by her parents.
Surviving are one brother, Bill and Linda (Graham) Kennon, one nephew WD (Rachel) Kennon, two nieces Kristi (Bryce) Gregory and Melissa (Matt) Rowland. Seven great nieces and nephews, Ella, Blakely and Teagan Kennon, Adelyn Jane, Carter and Kennon Gregory and Georgia Rowland, and countless relatives and very good friends.
Visitation for Miss Kennon will be from 5:00 – 8:00 pm Friday, April 6, 2018 at Edwards Funeral Home in Doniphan with a prayer service at 7:30 pm. The funeral service will be Saturday, April 7 at 11:00 am at St. Benedict Catholic Church in Doniphan, MO
Memorials may be made to St Benedict Youth Religion Class or the Cystic Fibrosis Foundation.