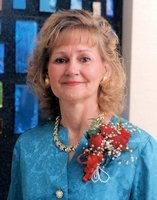 Carolyn Sue Prater
It is with great sadness that the family of Susie Prater announces her passing after the fight of her life, on Tuesday, February 27, 2018, at the age of 71. She was surrounded by her loving family at her side and went peacefully to be with her Maker, family and friends waiting to welcome her home.
She was preceded in death by her parents, Cathy and Earl Kelso.
She was born in Parma, MO and a longtime resident of Ripley County. She was of the Baptist faith. She had many hobbies that included oil painting, crocheting, cross stitching and many other crafts. She loved her movies and was Harry Potter fan. She also was an avid gamer. She was quite good at it and gave the grandchildren many tips.
Susie will be forever remembered by her children, Jamie Prater of Doniphan, MO and Cathy Mohapp of St. Charles, MO, Her Sister, Beckie (Kenny) Sullivan of Doniphan, MO, 6 grandchildren, Ashley Wooters of O'Fallon, MO, Candice Mohapp of St. Charles, MO, Blake Mohapp of St. Charles, MO, Cari Prater of Jonesboro, AR, Cole Prater of Doniphan, MO and Shawn Prater of Doniphan, MO, many nieces, nephews, a special family friend, Alva Shell of Arnold, MO, and many other friends who will miss her very much.
Susie's request was to be cremated and be set in her resting place beside her parents at Good Hope Church in Grandin, MO.
Visitation will be held at Edwards Funeral Home 1:00pm – 3:00pm on Saturday, March 3, 2018 followed by a short eulogy.