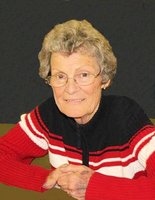 Bonita Sue Long
Bonita Long, 71, of Doniphan, Missouri, died Wednesday, February 21, 2018, at Poplar Bluff Regional Medical Center in Poplar Bluff, Missouri.
Mrs. Long, daughter of Alfred Henry and Flossie (Cardwell) Lang, was born October 25, 1946, in Tipton, Indiana. She had been a cafeteria cook at the Doniphan R-1 School System and worked for General Motors for 10 years in Kokomo, IN.
On May 12, 1965, she was married to Alva Walter "Doug" Long in Tipton, Indiana, and he preceded her in death on Sept. 28, 2012.
She was also preceded in death by her parents; 1 son, Danny Long; 2 sisters, Betty Mays and Berdena (Clarence) McCool; and 4 brothers, Barry Lang, Bernard "Peach" Lang and infants Benny Lang and Bradley Lang.
Surviving are 1 son; Keith Long of Doniphan; 2 step-sons, Steve Long and Donnie Long, both of Doniphan; 2 sisters, Bonnie Lang of Tipton, Indiana, and Beverly Asher of St. Louis, Missouri; 2 brothers, Bob Lang of Tipton, Indiana, and Bill Lang of Windfall, Indiana; 10 grandchildren; and 9 great-grandchildren.
Visitation will be held Sunday evening, February 25, 2018, from 5 – 8 p.m. at the Edwards Funeral Home in Doniphan. The funeral service will start at 10:00 a.m. Monday morning, February 26, 2018, at the First Christian Church in Doniphan with Brother John Harwell officiating. Burial will be in the Bloomfield Veterans Cemetery.