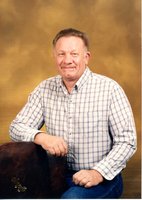 James Harvey Dale
James Harvey Dale, 81 year old resident of Doniphan, MO departed this life Friday, December 29, 2017 at the John J. Pershing VA Medical Center in Poplar Bluff, MO. Mr. Dale was born January 10, 1936 in Bardley, MO to the late Harvey and Mable Johnson Dale. James proudly served our country in the US Army, and he had worked in construction as a concrete finisher. He enjoyed hunting, fishing, going to auctions, playing cards, spending time with family and friends, and watching new and politics.
In addition to his parents, Mr. Dale was preceded in death by a brother, Ted Dale.
Surviving are two sons, Craig (Tonya) Dale and Wade Dale of Doniphan, MO; two sisters, Mary (Vernon) Brooks of St. Louis, MO; Norma Dale of Doniphan, MO; one brother Coy Dale of Thayer, MO; 3 grandchildren, Ashley (Doug) Johnson of Dexter, MO; Douglas (Kayla) Dale of Quilin, MO; Brittany Carner of Doniphan, MO; three great-grandchildren Chloe, Zoey, and Little Wade.
Visitation for Mr. James Dale will be held Wednesday, January 3, 2018 from Noon-1:00 P.M. at the Edwards Funeral Home Chapel. A funeral service will follow at 1:00 P.M. followed by full military honors at the funeral home.