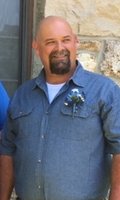 Zachary "Zack" Lee Spencer
Zachary "Zack" Lee Spencer, 36, of Doniphan died Saturday December 23, 2017, at Southeast Health of Ripley County.
Mr. Spencer was born February 28, 1981 in Pocahontas, AR to Stephen & Gwen (Loftis) Spencer of Doniphan. Zack worked for the Union Pacific Railroad as a work equipment supervisor. He enjoyed hunting, fishing, cattle farming and spending time with his family. He was a member of West Point United Pentecostal Church and served in the U.S. Marines.
On May 13, 2016 he married Melissa Turner in Doniphan, MO. She survives.
Other survivors include his parents; five children Wyatt Spencer, Waylon Spencer, Carter Spencer, Randi Spencer & Brooklyn Thomas all of Doniphan; one sister Kelley Spencer of Doniphan; and one brother Nicholas (Jennifer) Spencer of Doniphan; also surviving are several nieces and nephews, other relatives, and many friends.
Visitation will be Tuesday December 26th, 2017 from 5-8 PM at the West Point Church with Funeral services Wednesday December 27th, 2017 at 2 PM at the West Point Church with Pastor Chuck Carr officiating, Burial will be in the Spencer Family Cemetery.