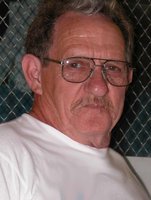 Wilburn "Wayne" Gibson
Wilburn "Wayne" Gibson, 77, of Granite City, Illinois, died November 24, 2017, at Gateway Regional Hospital in Granite City.
Mr. Gibson, son of Joshua W. and Frona B. (Payne) Gibson, was born November 3, 1940, in Doniphan, Missouri. He had retired from Sheet Metal Workers Union #268. Mr. Gibson was an active gardener and was a member of the St. Louis Water Gardening Society.
He was married to Alice M. Ethington on August 25, 1979, in the family home and she survives.
Also surviving are children: Wilburn W. "Bud" Gibson II of Valley Park, Missouri, Cynthia Gibson (Larry) Mueller of Troy, Illinois, Steven R. Curless of Granite City, Jeffrey L. Curless of Festus, Missouri, Cynthia (Kevin) Pryor of Granite City and Jane Campbell of Glen Carbon, Illinois; 14 grandchildren; and 9 great-grandchildren.
He was preceded in death by his parents; 1 son, Ross Alan Curless; grandsons, Noah Noel Condray and Gabriel Alexander Nash; 2 sisters and 6 brothers, Bessie Irene Hodo, Bertrand Eugene Gibson, John Wesley Gibson, Lillian Eileen Godwin, George Greyfus Gibson, Cecil Curtis Gibson, Stephen Anthony Gibson and Lymon Dee Gibson.
Visitation for Mr. Gibson will begin at 10:00 a.m. Saturday morning, December 2, 2017, at the Edwards Funeral Home in Doniphan. The funeral service will follow at 11:00 a.m. in the funeral home chapel and burial will be in the Oak Grove Cemetery in Doniphan.
Memorials may be made to the Juvenile Diabetes Association.