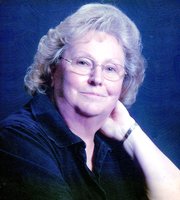 Kay Wicklund
Barbara Kay Wicklund, 73, while surrounded by her family at home, began her walk with God on November 15, 2017. Kay's life journey began in Brookfield, Missouri on February 20, 1944. She graduated Northwestern High School in 1962, where she cheered on the mighty Eagles. On September 1, 1962, in Rothville, Missouri, she married her High School sweetheart and love of her life, Michael Allen Wicklund and they quickly started a family. After Mike returned from his service in Vietnam, they lived in West Chicago where in 1972 they founded West Chicago Forge. In 1979, they settled in Doniphan, Missouri where their company, Missouri Forge continues to enrich the community.
Mike and Kay are both life long, faithful members of the United Methodist Church. Together, they lived a happy, successful life full of family, travel, their condo at the lake, and countless adventures.
Kay's pride and joy was her big family. She has 5 brothers Ray Gene (Dorothy), Jerry (Lois), Donnie, Robert (Debbie), Ricky (Marsha), and one sister, Judy. She and Mike have 4 children, Michael Allen Wicklund, Jr. (Sheryl), Sharon Kay Pigg (Von), Liesa Ann Pennington (Gary), and Connie Sue McBroom (Rick). Their love continued to multiply with the addition of 28 grandchildren, and 27 great grandchildren.
Her Mom (Betty), Dad (Gene), and one grandchild, Cody Scott Cundall welcomed her at the pearly gates, where she will continue reading, gardening, watching hummingbirds, listening to windchimes, indulging in foods that have no calories, and where she has finally met Elvis.
Visitation is Saturday, November 18th at Edwards Funeral Home in Doniphan, Missouri from 5 – 8 pm. Her funeral will be held Sunday afternoon, November 19, at Doniphan United Methodist Church at 2 pm, with a graveside service to follow at Doniphan City Cemetery.