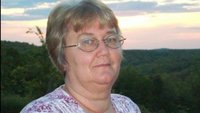 Sheila Honeycutt Richmond
Sheila Diana Honeycutt Richmond, 56, of Doniphan, Missouri, died Friday, November 10, 2017, at her residence in rural Ripley County.
Mrs. Richmond, daughter of the late Kenneth and Geneva (Williams) Honeycutt, was born March 4, 1961, in Pocahontas, Arkansas. She had been a Certified Nursing Assistant at the Walnut Street Boarding Home in Doniphan. Sheila enjoyed fishing, old country music, taking care of people and she loved being with her family, especially Heather and Timmy. She attended West Doniphan Missionary Baptist Church.
On July 13, 1985, she was married to Orville Richard Hess, Jr., and he preceded her in death on June 8, 2007. On April 21, 2015, she married Daniel Richmond at Pocahontas, Arkansas, and he survives.
Also surviving are 2 children, Heather (Heath) Honeycutt and Timmy Honeycutt, both of Doniphan; 1 grandchild, Annabel; 2 sisters, Dotty (Jon) Thomas and Debbie (Monty) Farmer, both of Doniphan;1 nephew, Jon (Andrea)Thomas, II of Doniphan; and 2 nieces, Kimber Thomas (Matt Barker) of Doniphan and Trisha (Eric) West of Poplar Bluff.
Visitation will begin at noon Friday, November 17, 2017, at the Edwards Funeral Home in Doniphan. The funeral service will follow at 2:00 p.m. in the funeral home chapel and burial will be in the Hunt-White Cemetery.