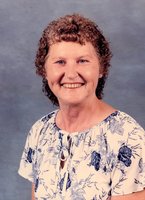 Bertha Mae Bennett
Bertha Mae Bennett, 85, of Doniphan, Missouri, died Thursday, November 9, 2017, at her residence in rural Ripley County.
Mrs. Bennett, daughter of Elmer and Birdie (Parsley) Gettings, was born July 24, 1932, in Ripley County, Missouri. She had owned and operated a service station. Mrs. Bennett enjoyed all outdoor activities including fishing and squirrel hunting and she especially liked tending her garden and working with flowers. She was a member of the Macedonia Missionary Baptist Church.
She had been married to Dallas Bennett and he preceded her in death in 2006. She was also preceded in death by her parents; 1 daughter, Linda Dinwiddie; 1 sister, Esther Kenner; and 3 brothers, Lloyd Gettings, Jerry Gettings and Charles Gettings.
Surviving are her son, Clifford (and Tammie) Taylor of Doniphan; 1 grandchild; 1 great-grandchild; several nieces and nephews; and many step grandchildren and step great-grandchildren.
Visitation will be held Saturday evening, November 11, 2017, from 6 – 8 p.m. at the Edwards Funeral Home in Doniphan. The funeral service will take place Sunday afternoon, November 12, 2017, at 1:30 p.m. in the Edwards Funeral Home Chapel with Brother Bill Orr officiating. Burial will be in the Shirley Cemetery.